Kyle J Gostomski
Recruiter
kyle.gostomski@nm.com
Office 262-255-1970
My Networks:
Kyle is a UW Eau-Claire Graduate with a Bachelor's Degree in Marketing. He started as a senior Recruiter in May of 2017
Claire Sniadajewski

claire.sniadajewski@nm.com
Office 262-255-1970
Claire Graduated from UW-Stevens Point with a degree in Finance. Claire joined Northwestern Mutual in early 2016.
Career Changers
Changing careers does not have to be a daunting proposition. With the support of a quality organization, it can be an easy transition.
Many attorneys, bankers, accountants, educators, and military personnel have two things in common…they enjoy helping people and have transitioned into successful careers as Financial Representatives with Northwestern Mutual.
Characteristics of a successful career changer:
·         Tremendous work ethic
·         Passion for helping people
·         Resilience
·         Coachability
·         Desire to be a leader
A career as a Financial Representative can give you the independence you are looking for, while having the extensive resources of Northwestern Mutual available to you.  Please take a moment to check out
first hand reflections
from individuals who have transitioned from many types of careers into successful Northwestern Mutual Financial representatives.
Meet several of our successful career changers:
Jay joined Northwestern Mutual as a career changer and was introduced to the career by his wife Jennifer Luedtke, financial representative and Corey R Fleisner, CLU®, ChFC®, Managing Director. In his search for the ideal career, Jay realized he wanted control of his professional life and a strong desire to impact the community financially. Since joining Northwestern Mutual, Jay has established himself among the best financial representatives nationally ahcieving the Pacestter 40, Second 60, Bronze Award, Silver Top 50 and Gold Top 50. Recently, he has qualified for prestigeous Lives Leaders Summit and Million Dollar Round Table. To learn more about Jay, please view his personal website.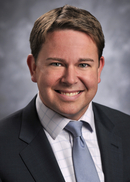 Mark joined Northwestern Mutual in August 2013 as a career changer and was introduced to Northwestern Mutual  by a mutual freind of Corey R Fleisner, CLU
®
, ChFC
®
. Prior to joining the office, Mark was in a sales and consulting role in the financial industry. Mark was attracted to the financial advisor role for the impact he can make in a clients life and for the opportunity to build a sigficant practice tailored by his own vision. Mark has earned significant accolades in his early career including the Pacesetter 40 and Pacesetter Second 60, Bronze, and Silver Awards. To learn more about Mark, please visit his personal website.
James joined Northwestern Mutual in January 2014 as a career changer and was introduced to Northwestern Mutual by Managing Director, Corey R Fleisner, CLU®, ChFC®. James was working in a managerial role prior to joining the office. The unique career opporunities and training/development at  Norhtwestern Mutual attracted James to the company.
James knows that hard work can pay off and he has translated that work ethic to his relationship with his clients.James has a gift for truly listening to his clients and understanding what it is that they want to accomplish for themselves and their families.  He knows that working with a world class company like Northwestern Mutual will be a huge benefit when developing specific financial strategies for his clients.To learn more about James, please visit his personal
website
.
Bill joined Northwestern Mutual in 2008. Prior to joining the company, Bill was a youth pastor at a local church. Bill was introduced to the Financial Representative opportunity from a friend who was a Financial Representative with Northwestern Mutual. Together they discussed Bill's ambition and desire to own his own practice.  Bill took the next step by exploring this career through our selection process.  Through the selection process, Bill discovered that this was an opportunity to build his own business, create flexibility for his career and family and the chance to have a high level of impact on the lives of his clients.
Bill is a 2001 Graduate of Concordia University.  Since Bill has joined our agency he has earned Pacesetter 40 (2008), Second 60 (2009), Pacemaker (2009-2012)  and the Achievement Award (2009) just to name a few. Bill is also a member of our office's Lead Team.  This allows him the opportunity to grow into a mentor and management role within the agency.  Bill and his wife Julie live in the Appleton area with their two children, Jenna and Jake.
Kyle Gostomski -Recruiter
262-255-1970 x252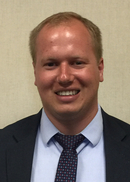 Kyle's main focus is to select candidates for our full time financial representative role.
Kyle helps candidates to discover if a career with Northwestern Mutual is the best fit for them. As a Financial Representative, you have rewards and opportunities of self-employment, making a positive impact on people's lives and virtually unlimited earning potential.
To discover more about a career at Northwestern Mutual please call me today!