Career Paths
Career development depends upon a number of factors including personal drive, commitment, capabilities, skills, and experience. Northwestern Mutual supports our financial representatives' progress by offering areas of specialization and opportunities for leadership training. Our financial representatives are responsible for the path their careers take, and we are responsible for providing them with ample opportunities for growth.
Specialization - The opportunity to specialize in market niches such as disability income, long-term care, annuities and investments. Representatives may also choose to become financial advisors or wealth management advisors of Northwestern Mutual Wealth Management Company®.
Leadership - The opportunity for career advancement through the recruitment, development and retention of fellow representatives by opening new offices, strengthening existing ones, and supplying the overall structure and support to maintain and grow the Network. A Representative can maintain his/her own practice while helping other representatives build new ones. Leadership opportunities include, but are not limited to:
Leadership through Education, Achievement & Development Program (L.E.A.D.): Provides access to an exclusive training curriculum that will help Representatives develop the skills needed to take on a leadership role within their network office.
---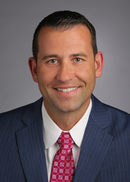 Corey Fleisner, CLU®, ChFC® | Managing Director
262.255.1970 ext. 202 | corey.fleisner@nm.com
Corey Fleisner, CLU®, ChFC® is the Managing Director for the District Office in Germantown, Wisconsin. Managing Director (MD): Takes on the unique challenge of balancing personal production and managing a district network office. Corey has been dedicated to Northwestern Mutual since 1998, when he started his career as a Financial Representative Intern. Corey is passionate in providing world class service and building long lasting relationships with clients. He was appointed Managing Director in 2005 to lead the office in growth and development. Corey continuously provides leadership and direction to the Financial Representatives and staff, as well as running a successful practice of his own, helping clients with their wealth management needs. Corey believes in leveraging all of the advantages that being part of the Northwestern Mutual system offers, and doing whatever necessary to provide his clients with the best possible service.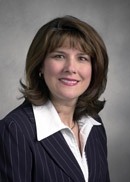 Debra Blevons, CLTC | Managing Partner
920.739.1155 | debra.blevons@nm.com
Debra Blevons, CLTC is the Managing Partner for the Network Office in Appleton, Wisconsin. Managing Partner (MP): Creates a vision and is responsible for the overall success of a network office. Deb joined Northwestern Mutual in 1988 after nine years in the banking business. Deb was appointed as the company's second female Managing Partner in September of 1997. Her network office has been awarded the company's 100 Million Award in recognition of surpassing $100,000,000 in sales in the calendar years 1997-2003. Deb's strong values and work ethic have propelled her continuously forward in her life and career. Deb is involved in many community organizations, and has a particular interest in working with underprivileged youth and helping women in developing financial security.