Careers
Why become a Northwestern Mutual Financial Representative?
Successful Financial Representatives with Northwestern Mutual, experience tremendous pride and satisfaction in building a practice from the ground up. There are various traits and characteristics required to become successful in this business. Our ideal candidate communicates effectively, desires independence and financial success, is coachable, self-motivated, and hardworking.
Their success is not a factor of luck or chance; it is the result of a productive work ethic, strong relationship skills and a level of professionalism second to none.
A mission of doing what is right for our clients is the thread that weaves our organization together.
Through training and development, you will be provided with:
·
Assistance in developing your business and marketing plans.
·
Extensive training and coaching from certified trainers.
·
Access to the Network's knowledgeable group of Financial Advisors and Specialists.
Being in business for yourself, not by yourself has gotten even better!
Here at Northwestern Mutual, we pride ourselves on helping our new Financial Representatives get off to a fast start, and now we are doing even more.
We provide full staffing support through additional sales coaching and mentoring. We also provide the opportunity for financial assistance both as you prepare for your career and during the first six months while launching your practice.
To learn more about a career where you can take control of your future and make a difference in the lives of others, call any member of our team today!
---
WOMEN IN BUSINESS

Northwestern Mutual - Germantown is one of the leading offices in recruiting women. Our office is committed to diversifying the financial field and creating a culture that promotes leadership and productivity. Meet several of the successful women in our office: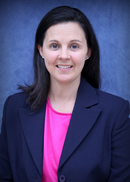 Katie Najarian | Financial Representative
262.255.1970 ext. 271 | katie.najarian@nm.com
Katie has been with Northwestern Mutual since 2017. She has a Bachelor's Degree in Elementary Education and Spanish and believes that her background in teaching provides a solid foundation for the type of work she does at Northwestern Mutual. Katie believes in building strong relationships with clients where they are the CEO of their own finances, and she is merely a "Board Director" to help support and make recommendations. Katie's achievements with Northwestern Mutual thus far has been possible because of her dedication to her love for education.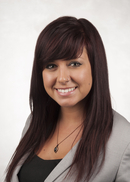 Kelsie Schwab | Financial Representative
262.255.1970 ext. 267 | kelsie.schwab@nm.com
Kelsie joined Northwestern Mutual in June of 2017. Kelsie chose a career in financial services because she enjoys helping people feel secure and positive about something that causes most people a lot of anxiety and stress. Kelsie enjoys finding creative solutions to solving complex problems. Her biggest motivation in being a Financial Representative is breaking the stigma that women cannot succeed in a male dominated field. Kelsie sees the benefits of being at Northwsestern Mutual and believes that you have the chance to control your own destiny.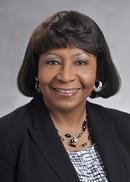 Shirley McFarlane | Financial Advisor
262.255.1970 ext 216 | shirley.mcfarlane@nm.com
Shirley enjoys working for Northwestern Mutual since the organization gives her the opportunity to teach people how to accomplish financial security.
Shirley has four children, and in her spare time, she likes to read and watch classic movies.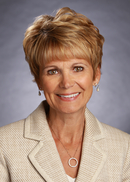 Deb Smith | Wealth Management Advisor
920.887.7686 | debra.smith@nm.com
Deb started with Northwestern Mutual in 2006 and since has worked hard to achieve many financial credentials to bring knowledge to her clients. As a Wealth Management Advisor, Deb's goal is to help as many families reach financial security as possible.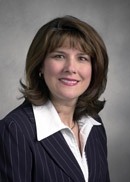 Debra Blevons | Managing Partner
920.739.1155 | debra.blevons@nm.com
Debra Blevons, CLTC is the Managing Partner for the Network Office in Appleton, Wisconsin. As the Managing Partner, Deb creates a vision and is responsible for the overall success of a network office. Deb joined Northwestern Mutual in 1988 after nine years in the banking business. Deb was appointed as the company's second female Managing Partner in September of 1997. Her network office has been awarded the company's 100 Million Award in recognition of surpassing $100,000,000 in sales in the calendar years 1997-2003. Deb's strong values and work ethic have propelled her continuously forward in her life and career. Deb is involved in many community organizations and has a particular interest in working with underprivileged youth and helping women in developing financial security.
---
RECRUITERS--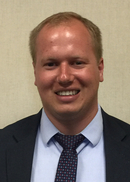 Kyle Gostomski | Director of Professional Selection and Recruiting
262-255-1970 ext. 252 | kyle.gostomski@nm.com
Kyle's main focus is to select candidates for our Financial Representative position.
Kyle helps candidates to discover if a career with Northwestern Mutual is the best fit for them at this point in their lives by relationship building, networking and helping them discover their ideal career. As a Financial Representative, you have rewards and opportunities of self-employment, making a positive impact on people's lives and virtually unlimited earning potential.

Claire Sniadajewski | Director of Campus Recruitment and Development
262.255.1970 ext. 224 | claire.sniadajewski@nm.com
Claire's main focus is to select candidates for both our dynamic internship. The internship program provides real life experience as a Financial Representative in a hands-on environment. Our interns develop their personal and professional skills while challenging themselves to succeed and become confident in their abilities throughout the duration of the program.
Our intern program provides real life experience as a financial representative in a hands-on environment. Our Interns develop their personal and professional skills while challenging themselves to succeed and become confident in their abilities throughout the duration of the program.