Internships
If you have an entrepreneurial spirit, want real-world business experience and are looking to make a difference, then an internship with the Northwestern Mutual may be right for you. Our internship has been highly rated due to its mentorship and career advancement opportunities, intern involvement, resume enhancement and unique appeal. But that is just the beginning. Other benefits include:
Practical guidance in your career selection process
Develop networking and business relationship skills with the help of a mentor
Flexible work schedule
Securities registration and state licenses for life, health and accident insurance
Compensation in the same manner as a full-time financial representative
An opportunity to try out or get a head start on a career as a financial representative
Vault Guide to Internships, 1996-2017
On-going Internship Success
Northwestern Mutual is recognized by the 2017 Vault Guide to Internships as having a Top Ten Internship program; many college interns experience a successful career with Northwestern Mutual after college.
College Financial Representatives come to us from a number of different campuses. Current universities represented are:
To learn more about the internship and to watch videos from current interns, visit Northwestern Mutual Internships. Here, you will find details from the interns themselves, who highlight some of the career aspects and the real-world experiences they are obtaining from working at a respected financial security company.
---

Claire Sniadajewski | Director of Campus Recruitment and Development
262.255.1970 ext. 224 | claire.sniadajewski@nm.com
Claire's main focus is to select candidates for both our dynamic internship. The internship program provides real life experience as a Financial Representative in a hands-on environment. Our interns develop their personal and professional skills while challenging themselves to succeed and become confident in their abilities throughout the duration of the program.
---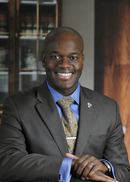 James Fleurimond | Financial Advisor | College Unit Director
262.255.1970 ext. 235 | james.fleurimond@nm.com
James's main focus is to select candidates that are willing to grow and learn within the internship. James motivates each intern to doing the best they can through leading by example. James is committed to seeing every intern succeed while managing a practice of his own.
---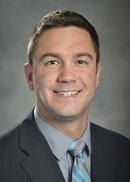 Rob Albert | Financial Advisor | College Unit Captain
262.255.1970 ext. 214 | robert.albert@nm.com
Rob began his career with Northwestern Mutual in 2015 as a College Financial Representative, and converted to a full-time Financial Representative upon graduation. Using his experiences from our Top Ten Internship, Rob's role as our College Unit Captain is dedicated to assist in the training, mentoring and development of our current College Financial Representatives. While developing a practice of his own, Rob is committed to recruiting the best candidates to join our team.
---
This year, we have a group of dedicated individuals who consistently go above and beyond in meeting the goals we set for them.