Career Changers
Changing careers does not have to be a daunting proposition. With the support of a quality organization, it can be an easy transition.
Many attorneys, bankers, accountants, educators, and military personnel have two things in common…they enjoy helping people and have transitioned into successful careers as Financial Representatives with Northwestern Mutual.
Characteristics of a successful career changer:
· Tremendous work ethic
· Passion for helping people
· Resilience
· Coachability
· Desire to be a leader
A career as a Financial Representative can give you the independence you are looking for, while having the extensive resources of Northwestern Mutual available to you. Please take a moment to check out
first hand reflections
from individuals who have transitioned from many types of careers into successful Northwestern Mutual Financial representatives.
---
Meet several of our successful career changers: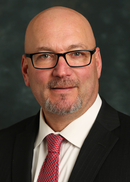 Jay Luedtke | Financial Advisor
262.255.1970 ext. 207 | jay.luedtke@nm.com
Jay joined Northwestern Mutual as a career changer, and was introduced to the career by his wife, Jennifer Luedtke, Financial Representative and Corey R. Fleisner, CLU®, ChFC®, Managing Director. In his search for the ideal career, Jay realized he wanted control of his professional life and a strong desire to impact the community financially. Since joining Northwestern Mutual, Jay has established himself among the best Financial Representatives nationally, achieving the Pacesetter 40, Second 60, Bronze Award, Silver Top 50 and Gold Top 50. Recently, he has qualified for prestigeous Lives Leaders Summit and Million Dollar Round Table.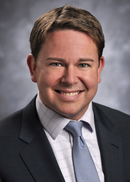 Mark Riebesehl | Financial Advisor
262.255.1970 ext. 210 | mark.riebesehl@nm.com
Mark joined Northwestern Mutual in August 2013 as a career changer and was introduced to Northwestern Mutual by a mutual friend of Corey R Fleisner, CLU®, ChFC®. Prior to joining the office, Mark was in a sales and consulting role in the financial industry. Mark was attracted to the financial advisor role for the impact he can make in a clients life, and for the opportunity to build a significant practice tailored by his own vision. Mark has earned significant accolades in his early career including the Pacesetter 40 and Pacesetter Second 60, and Silver Awards.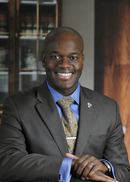 James joined Northwestern Mutual in January 2014 as a career changer and was introduced to Northwestern Mutual by Managing Director, Corey R Fleisner, CLU®, ChFC®. James was working in a managerial role prior to joining the office. The unique career opportunities and training/development at Northwestern Mutual attracted James to the company.
---
RECRUITER--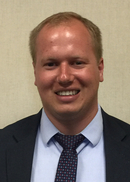 Kyle Gostomski | Director of Professional Selection and Recruiting
262-255-1970 ext. 252 | kyle.gostomski@nm.com
As Director of Professional Selection and Recruiting, Kyle's focus is identifying and selecting top talent for our Financial Representative Career.
Kyle works with professionals at all stages in their career including graduating seniors in college, individuals looking for their first or second job, those looking for a career change, parents returning to the workforce, military members transitioning to civilian life, and many more. He particularly enjoys working with people who show a high level of integrity and a commitment to excellence, those that blaze their own trails, show a passion and hunger for continuous learning and development, and self-motivated individuals with a track-record of success.
Unlike traditional recruiting where you're asked a series of "what if" questions, Kyle takes a much more consultative "career coach" approach. He'll take time to understand what your short term and long term personal, professional, and financial career goals are, what you've been doing in your career, what you are looking to do NEXT in your career and if the Financial Representative Career can help get you there.
Our team has developed a unique selection process, designed to give candidates a 360-degree view into the career, introducing them to multiple members of our leadership team, advisors that will train and develop them, and diving into our nationally recognized training program and other resources to help you build your career. It is a series of two-way conversations, allowing us to find mutual alignment in our visions, goals, strengths and overall opportunity in the career. The selection process is taken at your pace, so you can be assured this is the right career, the right office/culture, and the right time in your life to make a career change with us.
Even if you aren't sure what career is next for you, Kyle welcomes any networking opportunity. He enjoys helping friends, families and colleagues with all things job seeking/interviewing (for free) and has a desire to help people in making the career of their dreams a reality. Kyle is well connected in the Greater Milwaukee Talent Acquisition Community and is happy to refer candidates to other organizations if there isn't quite yet a mutual fit.
Examples of professionals Kyle has helped make a career change include: Teachers, Bankers, Outside Sales Representatives, Coaches, Veterans, Retail and Restaurant Managers, Self-Employed Business Owners, Athletes, Engineers, Realtors, Trades, and more.
Give Kyle a call today, send him an email or connect with him on LinkedIn to learn more about the Financial Representative Career.