Careers
Why become a Northwestern Mutual Financial Representative?
Successful Financial Representatives with Northwestern Mutual, experience tremendous pride and satisfaction in building a practice from the ground up. There are various traits and characteristics required to become successful in this business. Our ideal candidate communicates effectively, desires independence and financial success, is coachable, self-motivated, and hardworking.
Their success is not a factor of luck or chance; it is the result of a productive work ethic, strong relationship skills and a level of professionalism second to none.
A mission of doing what is right for our clients is the thread that weaves our organization together.
Through training and development, you will be provided with:
·
Assistance in developing your business and marketing plans.
·
Extensive training and coaching from certified trainers.
·
Access to the Network's knowledgeable group of Financial Advisors and Specialists.
Being in business for yourself, not by yourself has gotten even better!

Here at Northwestern Mutual, we pride ourselves on helping our new Financial Representatives get off to a fast start, and now we are doing even more.
We provide full staffing support through additional sales coaching and mentoring. We also provide the opportunity for financial assistance both as you prepare for your career and during the first six months while launching your practice.
To learn more about a career where you can take control of your future and make a difference in the lives of others, call any member of our team today!
---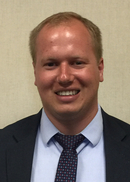 Kyle Gostomski | Director of Professional Selection and Recruiting
262-255-1970 ext. 252 | kyle.gostomski@nm.com
Kyle's main focus is to select candidates for our Financial Representative position.
Kyle helps candidates to discover if a career with Northwestern Mutual is the best fit for them at this point in their lives by relationship building, networking and helping them discover their ideal career. As a Financial Representative, you have rewards and opportunities of self-employment, making a positive impact on people's lives and virtually unlimited earning potential.
Our intern program provides real life experience as a financial representative in a hands-on environment. Our Interns develop their personal and professional skills while challenging themselves to succeed and become confident in their abilities throughout the duration of the program.
To discover more about a career or internship at Northwestern Mutual please call me today!